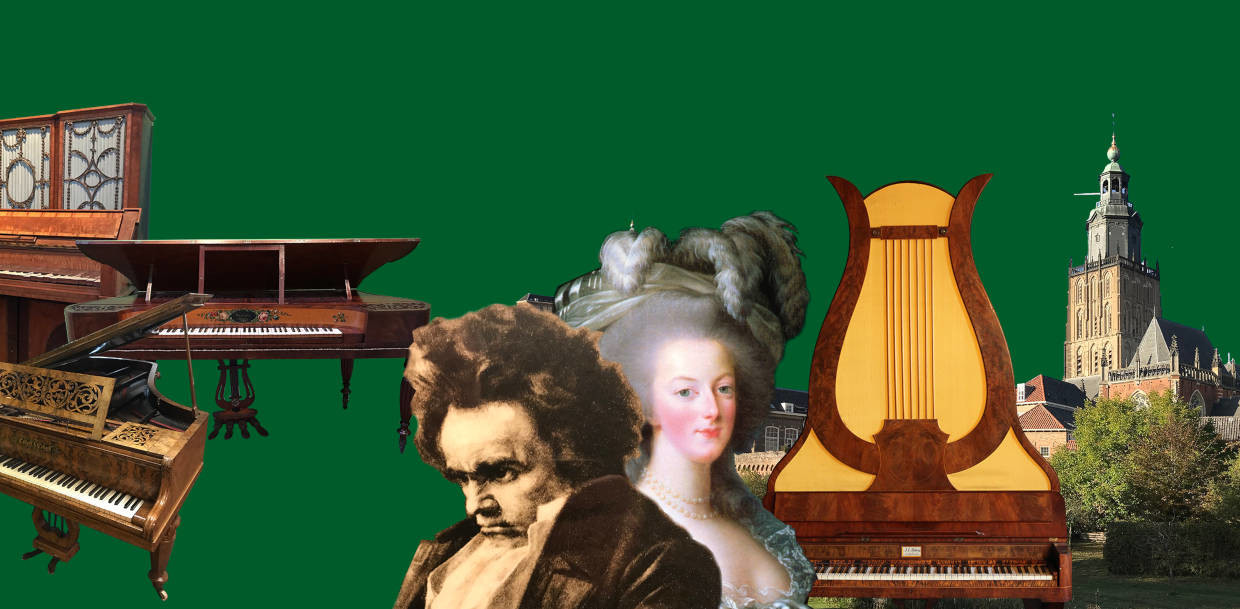 Geelvinck Music Museum Zutphen, the virtual experience
The Geelvinck Music Museum Zutphen was a museum located in the centre of Zutphen, the Netherlands, from july 2017 until november 2019. Since you can not visit in real life anymore, we have created a virtual museum tour to let you experience the beauty of a museum built around a large collection of historical pianos and Beethoven. Enjoy!
Geelvinck Music Museum Zutphen
The Geelvinck Music Museum was the place to find 18th century period rooms, a large collection of historic pianos, a secret Catholic chapel from 1628, an exhibition on Beethoven, a working restoration studio and a concert hall.
The Collection
The development of the modern piano gave rise to lovely, interesting and sometimes very strange instruments. The permanent exhibit included one of the very first compact square pianos and one of the first upright pianos. You will also see pianos in the shape of a lyre, a bookcase, and even a giraffe!
We organise livestreaming concerts on historical pianos!
You can find concert information and buy tickets on geelvinck.nl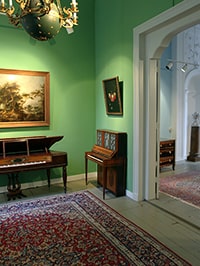 Period Rooms
Remarkable paintings were part of the decorations in the period rooms, including a 1608 landscape by the Flemish master Gilles D'Hondecoeter and a flower still life by the 17th-century Jesuit painter Daniël Seghers.
Secret Chapel
Hidden away on the 2nd floor was a tiny Roman-Catholic chapel dating back to 1628, when Zutphen was in Protestant hands and Catholic worship was forbidden. In later years the Protestant authorities allowed mass to be conducted in return for substantial tax payments!
@Museum_tv made an interesting mini documentary about the music museum. You can read what @Museum_TV has written about us on their own website museumtv.nl.
Restoration Studio
Our restoration studio was also on the 2nd floor. You could often (but not always) find our restorer Gijs Wilderom there on Wednesdays. Old keyboard instruments that have not survived the ravages of time unscathed – or that have barely survived an earlier 'restoration' – Gijs restores with great skill to their former glory, leaving the historic parts of the piano where possible in their original state. He still does, but not in Zutphen.