Events
The Music Museum Zutphen was the centre of many exciting events. The Geelvinckfestival, concerts on historical pianos and expositions.
Geelvinck Fortepiano Festival
The Geelvinck Fortepiano Festival is the world's largest festival of original historic pianos from the 18th and 19th centuries.
The festival consists of a symposium, concours, masterclasses and concerts in different locations. Until now there have been 9 editions and the Geelvinck Music Museum Zutphen played an important role in the last editions.
Visit Geelvinckfestival.nl
Concerts
Museum Geelvinck organised approximately 140 concerts on historical pianos in the Concert Hall at the Music Museum Zutphen. The concerts were given by renowned artists originating from many different countries.
Although we can not use the Music Museum Zutphen anymore, we still organise concerts at other locations and online!
Wandelconcerten
A special event were the "Wandelconcerten". Participants were treated to 3 mini-concerts (about 30 minutes) and walked through the centre of Zutphen from concertlocation to the next location, accompanied by a guide telling them about the history of the city and buildings. Wandelconcerten were very popular.
We organise livestreaming concerts on historical pianos!
You can find concert information and buy tickets on geelvinck.nl
Expositions
BEETHOVEN IN ZUTPHEN
30 juni 2017 – nov. 2019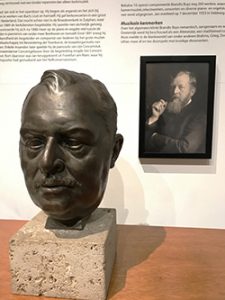 JAN BRANDS BUYS – EEN TEN ONRECHTE VERGETEN, ZUTPHENSE COMPONIST
21 september 2018 t/m 30 december 2018
CHINOISERIE: DROOMWERELD OF OPMAAT TOT REVOLUTIE?
25 mei 2019 t/m 15 september 2019